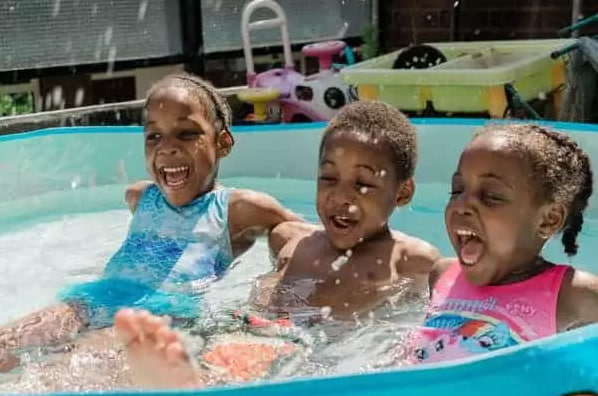 Before going to a waterpark in Lagos, here are some important things you should know:
Location: Lagos has several waterparks, so make sure you know the specific park you plan to visit and its location. Popular waterparks in Lagos include Giwa Gardens Water Park, the biggest water park in West Africa.
Weather: Lagos has a tropical climate, so it's usually hot and humid, which is a good weather to hit the waters. Check the weather forecast before heading to the waterpark to ensure it's a good day for outdoor activities.
Operating Hours: Waterparks in Lagos typically have specific operating hours. Find out the opening and closing times of the park you plan to visit to make the most of your day.
Entrance Fees: Waterparks usually have entrance fees or tickets. Check the pricing details in advance so you can plan your budget accordingly.
Facilities: Waterparks offer various facilities and attractions such as water slides, wave pools, lazy rivers, and children's play areas. Familiarize yourself with the available amenities and attractions to plan your activities accordingly.
Dress Code: Most waterparks have specific dress codes for safety reasons. It's common for waterparks to require visitors to wear appropriate swimwear and not allow street clothes or jeans in the water. Check the dress code guidelines to ensure you comply with the rules.
Safety Precautions: Follow all safety instructions and rules provided by the waterpark. Pay attention to lifeguards and signage. Stay hydrated, use sunscreen, and take breaks as needed to avoid heat-related issues.
Food and Refreshments: Many waterparks have on-site food and beverage options. However, you may also be allowed to bring your own food and drinks. Check the park's policy regarding outside food and beverages to plan accordingly.
Locker Rentals: Consider renting a locker to secure your belongings while enjoying the water attractions. This way, you won't have to worry about losing or damaging your valuables.
Rules and Regulations: Familiarize yourself with the park's rules and regulations. These may include age or height restrictions for certain rides, guidelines for water activities, and behavior expectations.
Remember to have fun, stay safe, and make the most of your waterpark experience in Lagos!