The Giwa Legacy
Our roots give us the wind beneath our wings, strong values and daring goals for the future.
Nusirat Aduke Atobaba Giwa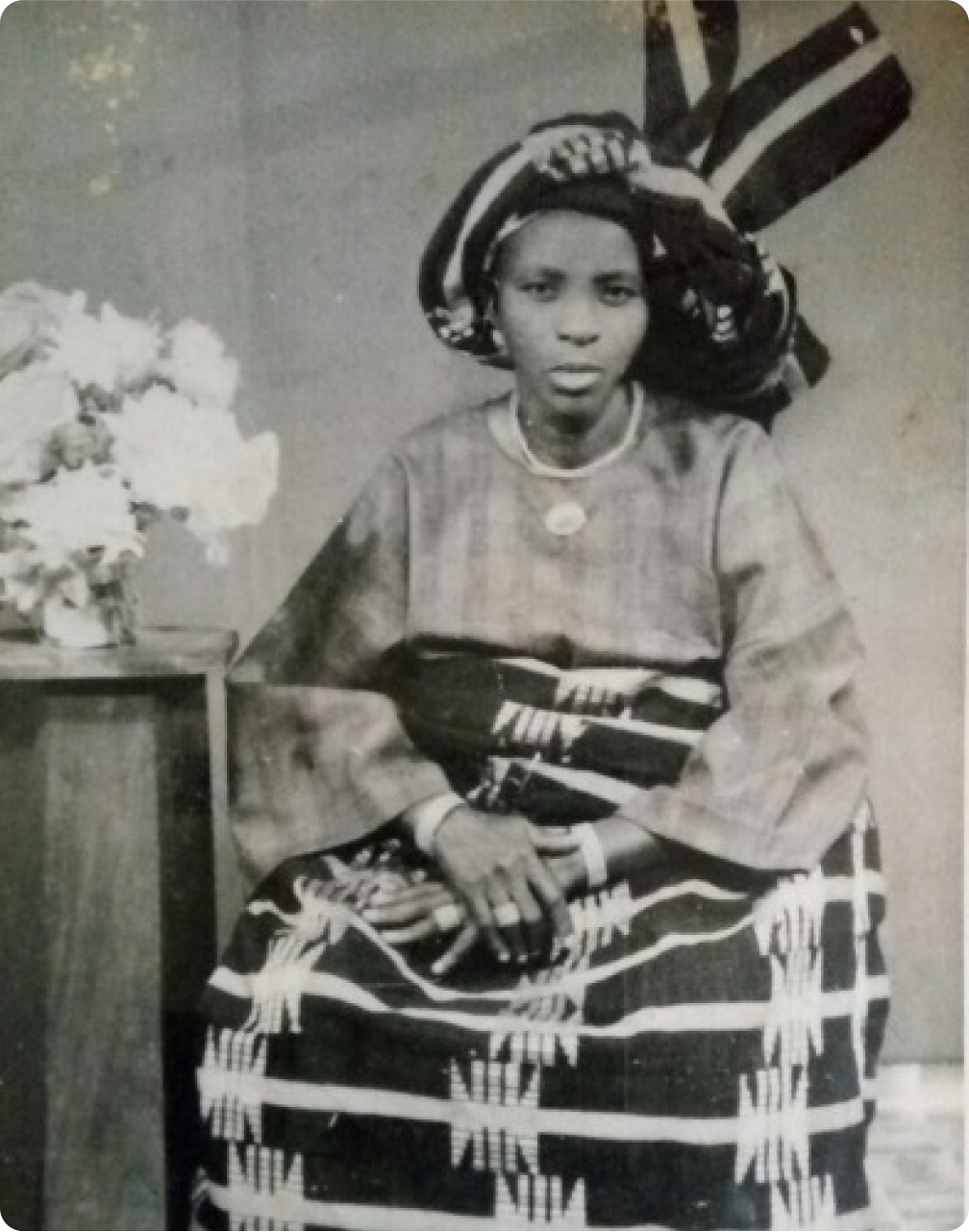 Nusirat Aduke Atobaba Giwa was born in 1914 in Lagos, Nigeria; she grew up to be a woman of valour. An honest, strong willed, opinionated and fearless woman. In those days, such virtue in women was not welcomed but they were respected.
Eventually she was married into the Oshodi family at the young age of 18. She had 8 children of which 7 died. Only one survived to adulthood and her name was Ahake, who also had a son she named Raman but unfortunately they both died within the same year.
Nusirat's sister gave birth to a boy but she died during child birth. Nusirat adopted the child because at the time she had yet to have another child who was stillborn and as a result she was still able to breast feed. The boy she adopted was to be called Rahu from the Shekoni family. Rahu was nursed, cared for and brought up by Nusirat to be a strong and ambitious man who learnt the mechanic trade and was the father of your Alhaji Shekoni who would later take in her only surviving child's son and nurtured him when he arrived in the UK to further his studies in 1994.
At age 42, my Nusirat was reaching menopause and it was becoming clear she would no longer be able to bear children. She had already raised a son as her own and she was content with that. Believing there was a curse on the Oshodi family, the family she married into, she left the marriage and the family to live out the rest of her life in solitude.
18 years had passed and at age 60 she had lost all hope of ever having children. Then she met my Alhaji Mahazu Giwa.
Convinced she could never have children again, she was unaware that she was with child and apparently she felt she needed the toilet when she realised she was in labour.
Morayo Abideen Toyin Giwa (MAT Giwa)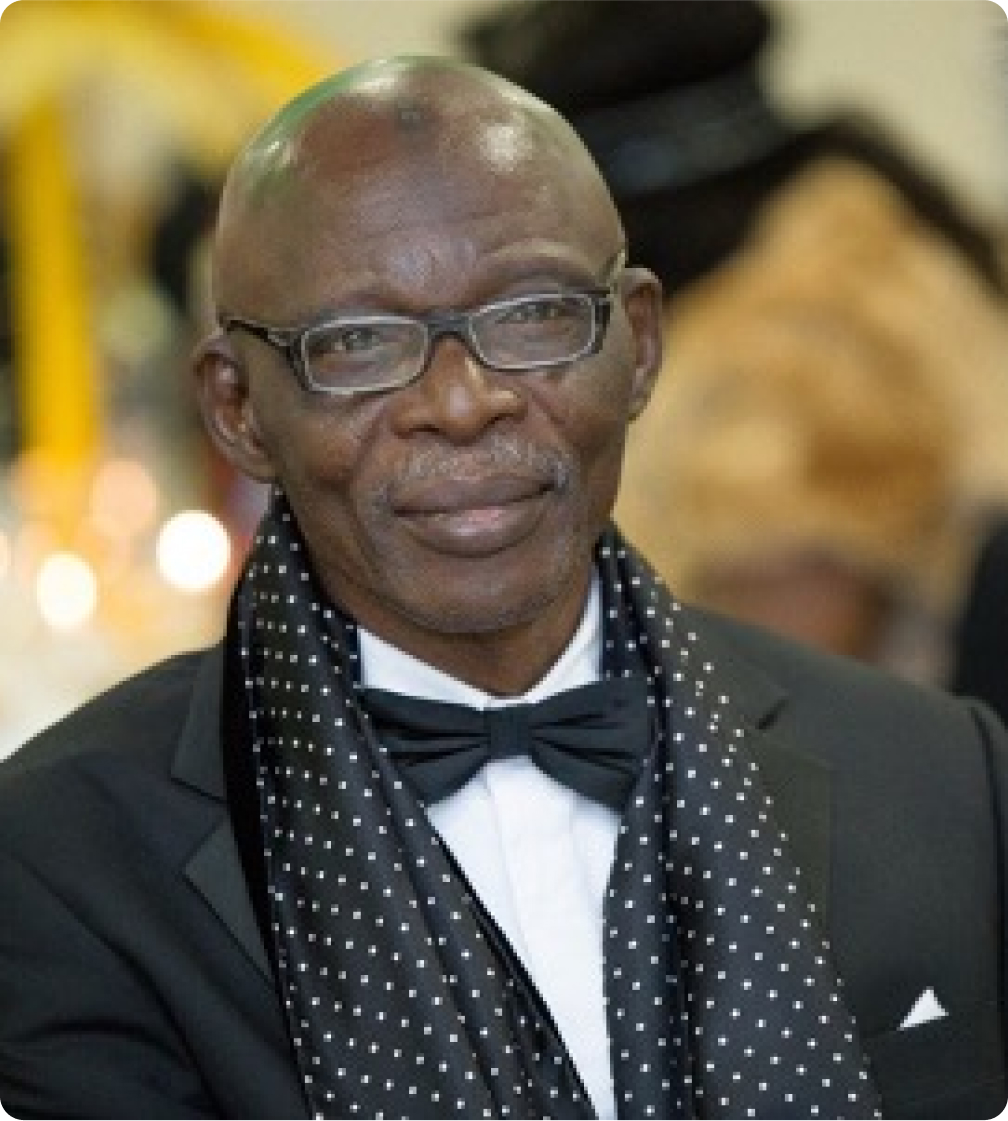 Morayo Abideen Toyin Giwa (MAT Giwa) was born to my Nusirat who was at the elderly age of 60. Afraid and certain it would not be long before he died; she gave him away to his stepmother 15 days after his birthday at age 2.
MAT Giwa grew up believing his stepmother was his mother and seeing this elderly woman paying visits every once in a while.
He went to primary school and secondary school while living at his step mother's house, which was just a stone's throw away from his father's house who taught him the value of honesty and integrity as a young man.
One day after school, an argument erupted between him and cousin and he told me to go and look for his real mother as the woman he thought was his mother was not his mother. Shocked and bewildered, he anxiously waited for his mother to get home and asked her. She broke down in tears and told him the truth:
"She gave you away because she could not stand the sight of seeing yet another child die. She could no longer handle the pain that comes with bereavement. She felt that if she raised you, you would also die and she would rather not build any affection towards you. After all, she had already raised a son"
Without hesitation, MAT Goiwa went looking for his real mother and found her living in an 8ft by 10ft room, sleeping on a bed 4ft by 6ft and very little space on the floor. She was his mother, his real mum and after hearing her story, he was determined not to be a victim but a blessing.
"No matter what, my story would be different" He promised himself.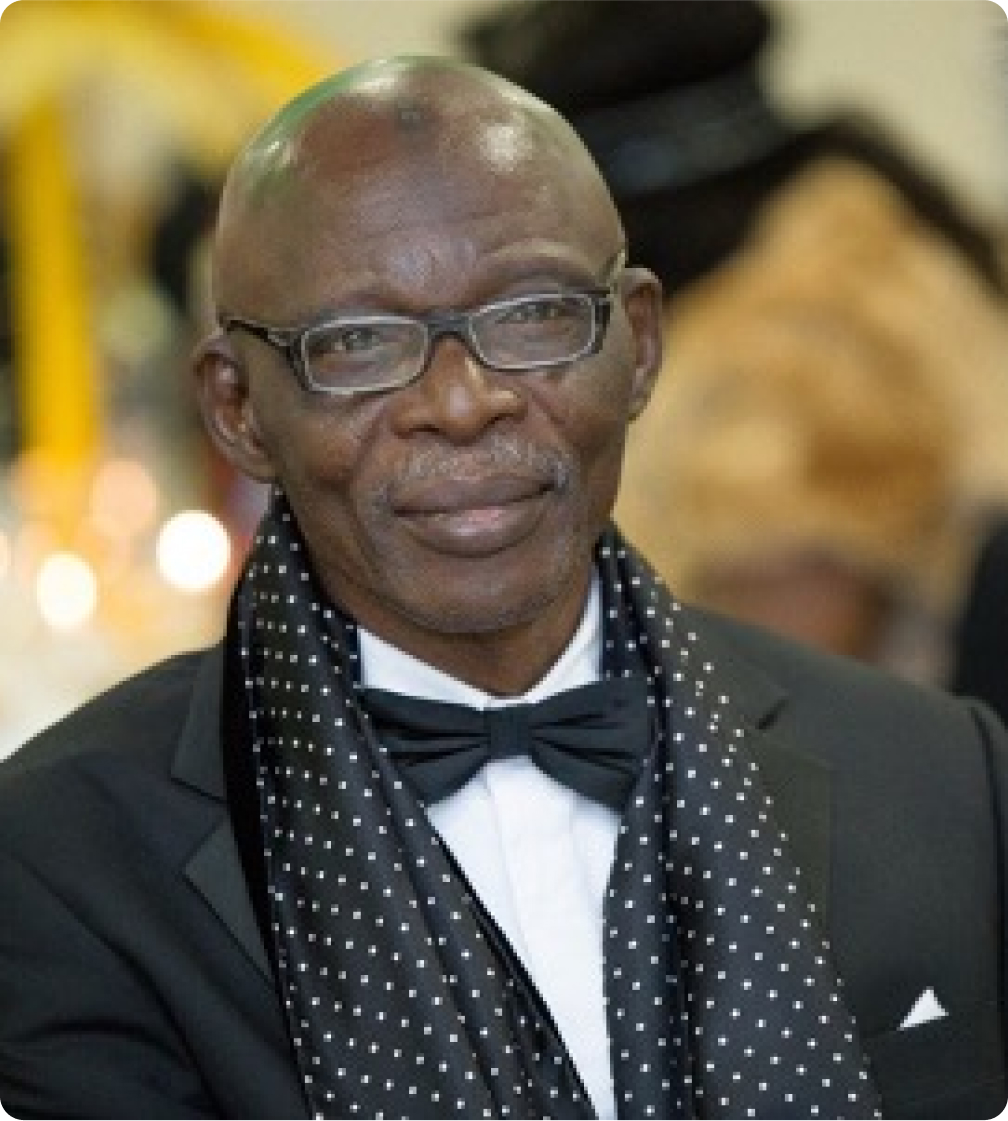 Narrated by MAT Giwa to his only son and first child:
"I found my mum and together we lived in her 8ft by 10ft room. She slept on her 4ft by 6ft bed while I slept on the floor. I was with my mum and I was happy. I stayed until I was 25, and read the local papers to my mum every day. As time went on, I got a job with the Nigerian Technical Company, became a wage clerk, later a senior wage clerk and in 1975, I married your mum, saved enough money to travel abroad, won a scholarship to study as a Food Technologist in the UK and two years later you were born.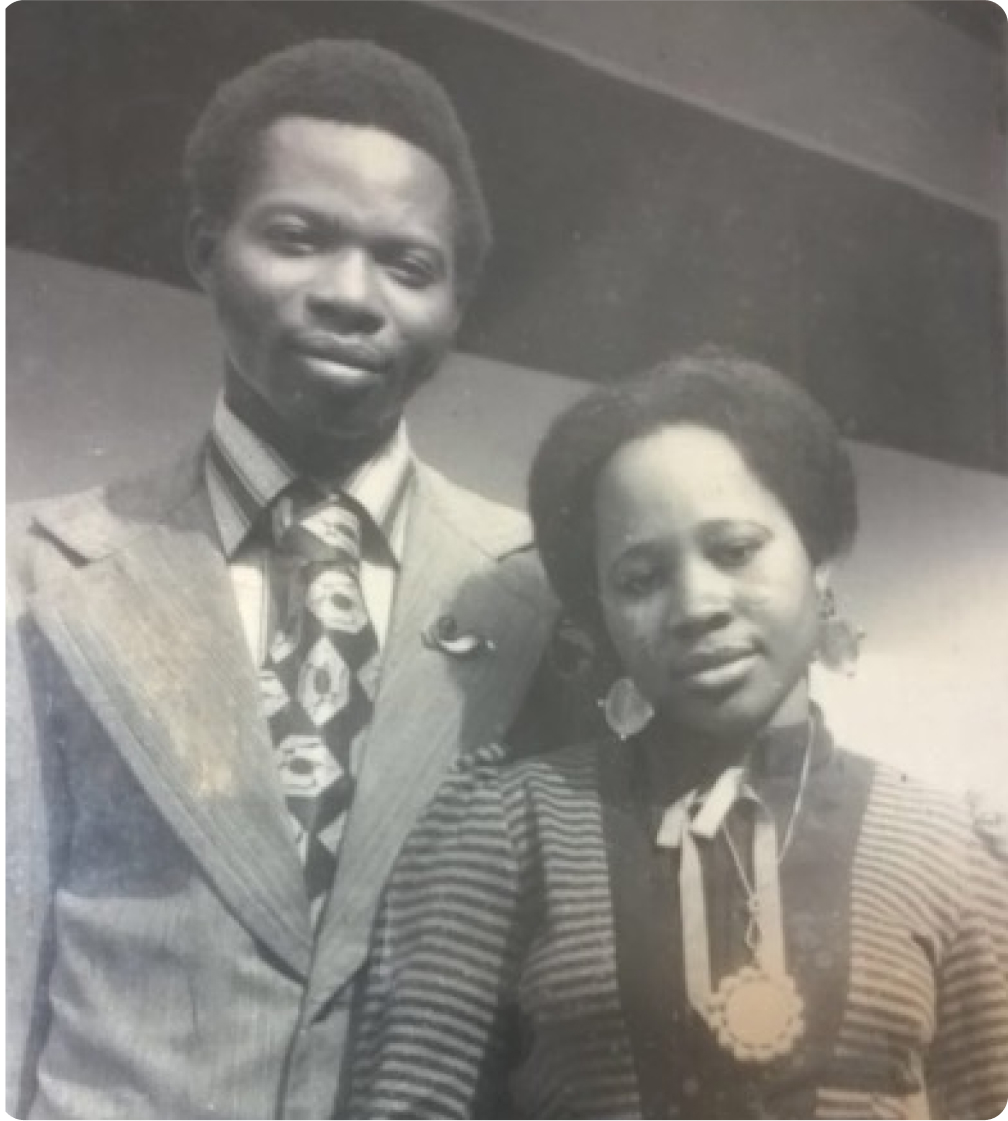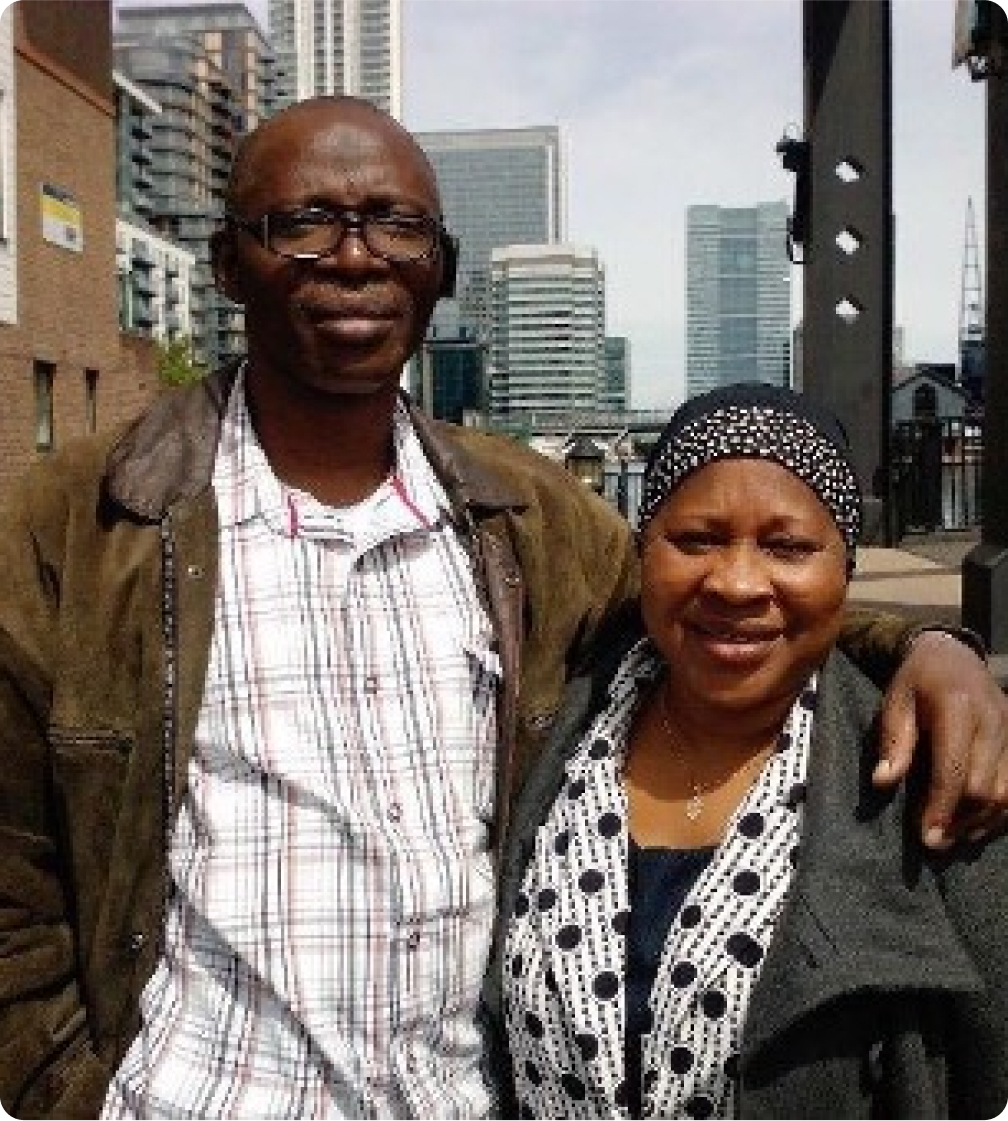 My mother named me Morayo ( I found joy) and I named you Morenikeji (I found my partner).
While I was studying in the UK, I worked as a messenger tea boy, factory worker and did cleaning jobs both in the morning and evening. I never allowed what I did to define me rather it was a means to an end. What mattered was how I saw myself and not how others saw me. When the time came, I returned home with your mother Mosunmola Wakeelat Giwa to Nigeria and I got a job with Wamco, now called Friesland Campina.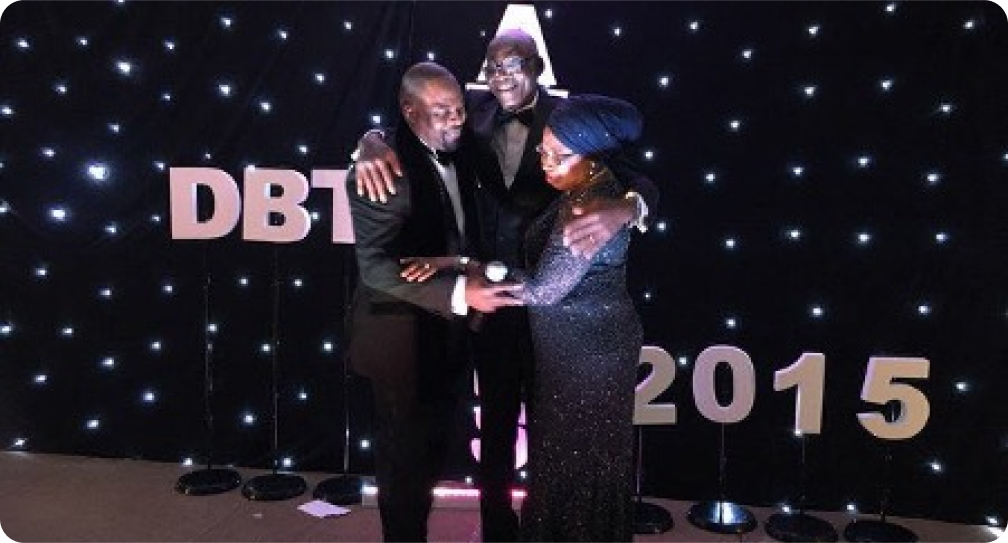 I was the Production manager for the whole processing of peak milk and my friend Mr Paul was in charge of quality control. Together we reformulated the failed first version of Three Crowns Milk using a local kitchen blender to carry out the mixing and came up with a winning formula.
Today, Three Crowns evaporated milk is a brand name all across Africa. I became a senior executive at Wamco and headed the production team until my retirement a number of years back.
Today I am proud to look back on my life knowing that it's not how you start but how you finish. I am a father of three, been a blessing to thousands of people, King of my own castle, happily married after 37 years and proud of my children. What more can a man ask for at the age of 62?"
Morenikeji Abideen Tokunboh Giwa (Keji Giwa)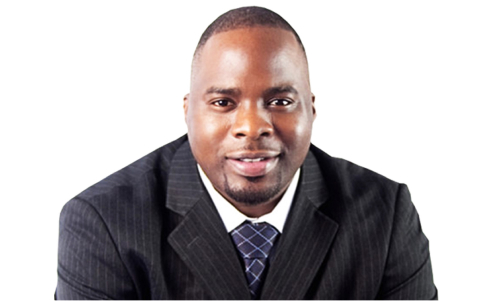 MAT Giwa was father to Morenikeji Abideen Tokunboh Giwa (Keji Giwa), Temitope Giwa and Motunrayo Giwa.
Temitope who was also born in the UK, relocated, completed her bachelor degree, became a caterer and happily married woman with 3 boys and Motunrayo became a chattered accountant, moved to Canada with her husband and happily married with twins and a boy.
Morenikeji Abideen Tokunboh Giwa (Keji Giwa) completed his bachelor degree in computer science, at Kingston university and went on to become the founder and CEO of Tellallmyfriends in 2007 with his childhood friend Daniel Agoye.
Together they created an innovative app called GrantMyWish which was shortlisted for the 2012 innovation awards by Adobe & Econsultancy, competing with Skype, Kiddicare and other innovative companies at the time.
By 2010, Keji Giwa started a company called Digital Bananas Technology and revolutionised work experience within the digital space for immigrants coming into the UK using his flagship product called Career Insights. Career Insights is an online training and work experience platform using plugins and APIs from industry standard tools to simulate work experience in digital project management and business analysis.
In 2015, Keji Giwa secured a contract to become a digital partner with First Bank of Nigeria focusing on the marketing and communications arm of the brand, he was responsible for transforming the bank's online presence and eventually branched out to launching his own real estate company where he aimed to digitally transform the industry by creating a company called Digital Landlords.
Digital Landlords focussed on real estate affordability for all Nigerians at home and at abroad, allowing them to manage their real estate portfolios remotely without having to worry about the day to day running of real estate construction.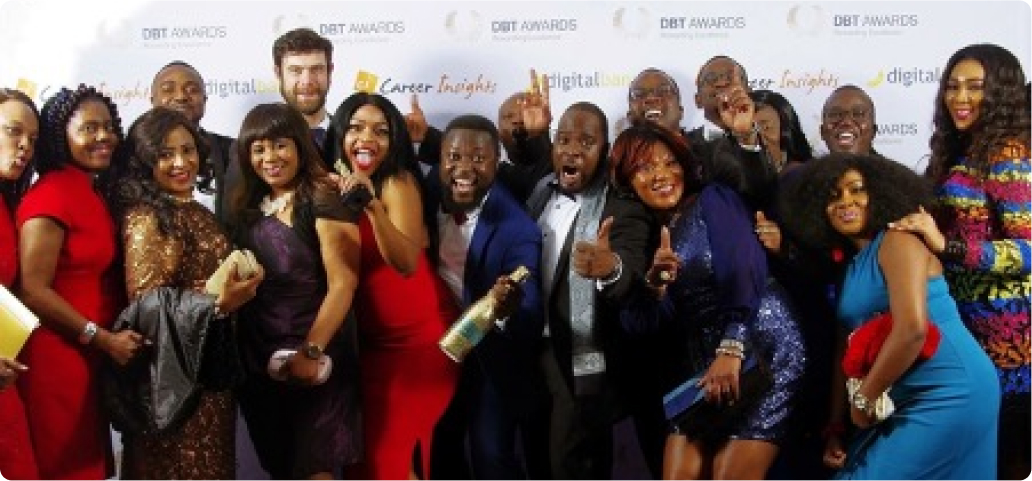 By 2018, over 10,000 lives of Nigerians immigrating to the UK along with other ethnic minority groups had moved up the career ladder in the UK as digital professionals and now living the dream of coming to the UK and having a more rewarding career.
By 2023, Keji Giwa had turned Digital Landlords into a $70,000,000 portfolio by disrupting the Nigerian real estate. He created Shortlethomes, a high yield short let rental income platform to rival Airbnb and created new revenue stream opportunities for Nigerian landlords and real estate developers. He built Nigeria's first purpose build party villa estate, Lekki Party Villas, refurbished a totally dilapidated and run down 1980's building to a modern vacation home with 10 apartments called 1677 Mayfair Apartments, built West Africa's largest water park in memory of his father MAT Giwa, called Giwa Gardens Water Park and recently started the construction of Nigeria's first private beach 21 storey sky scrapper in Victoria Island, Lagos Nigeria.
Today the name Giwa is a household name in Nigeria and represents integrity, hard work and resilience. The word Giwa means Elephant in Hausa and it's interpreted as larger than life or 'The Big Fish". Some will say that MAT Giwa was the 'BIG FISH" who lived long enough to be larger than life itself.
His legacy lives on.