The Experience
Create moments your children will sing your praises about for years to come.
Water Wave Experiences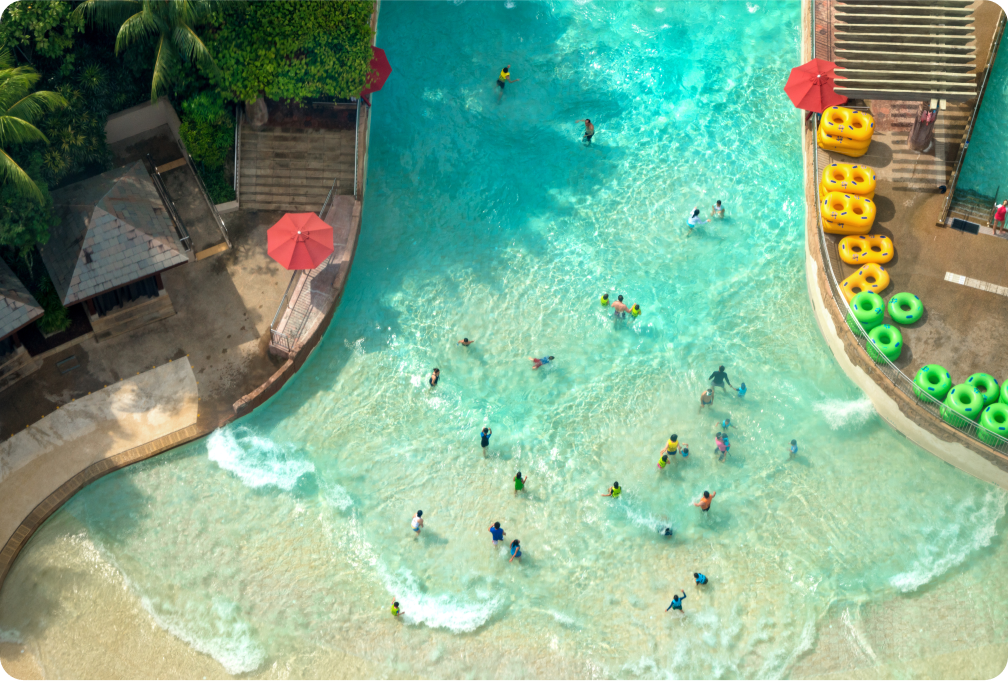 Victoria Waves
Immerse yourself in an exhilarating wave pool experience that transports you into a world of surging energy and aquatic thrills. As you step into the pool, the anticipation builds as the calm waters transform into towering waves that crash against your body. The sheer power of the waves propels you forward, challenging your ability to stay afloat amidst the surging currents. The rhythmic rise and fall of the waves mimic the ebb and flow of the ocean, creating a dynamic and energizing atmosphere. Surrounded by the laughter and excitement of fellow swimmers, you surrender to the rush, riding the waves with a sense of pure exhilaration that leaves you breathless and craving more.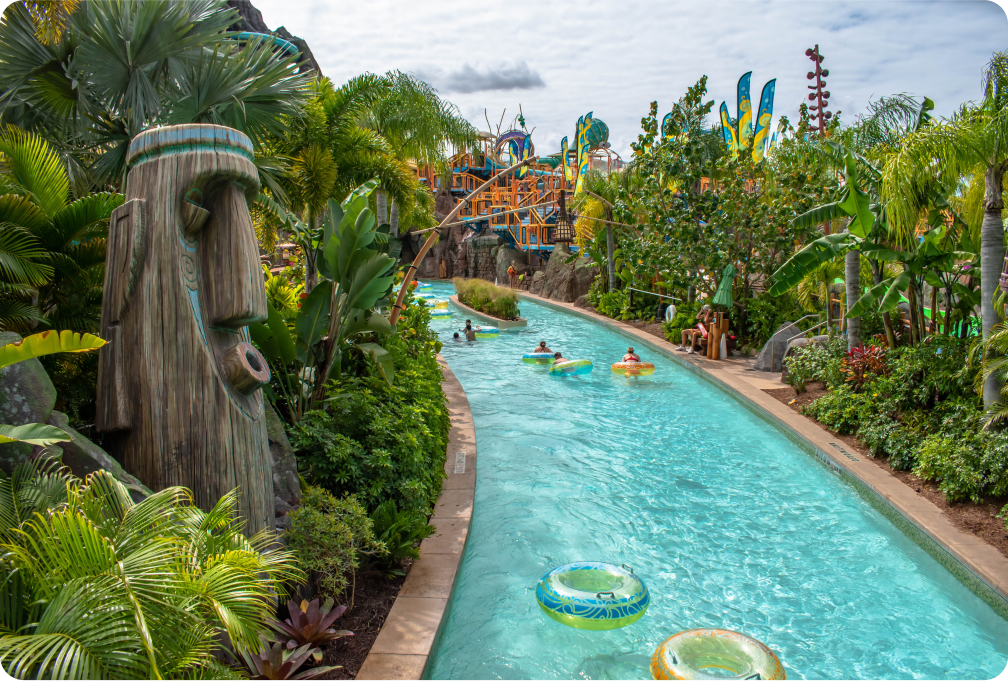 River congo
Prepare for an exhilarating adventure as you brave the extreme river at our thrilling water park. Step into the roaring current and feel the rush of adrenaline course through your veins. This artificially created, wild and untamed waterway offers a heart-pounding experience like no other. As you enter the extreme river, the first thing you'll notice is the sheer power of the water. The rushing waves crash against your body, propelling you forward with a force that leaves you breathless. The intensity of the river challenges your strength and agility, demanding your full attention and skill to navigate its twists and turns. The rapids carry you through a series of exhilarating drops and surges, creating a rollercoaster-like sensation.
Splash & Dash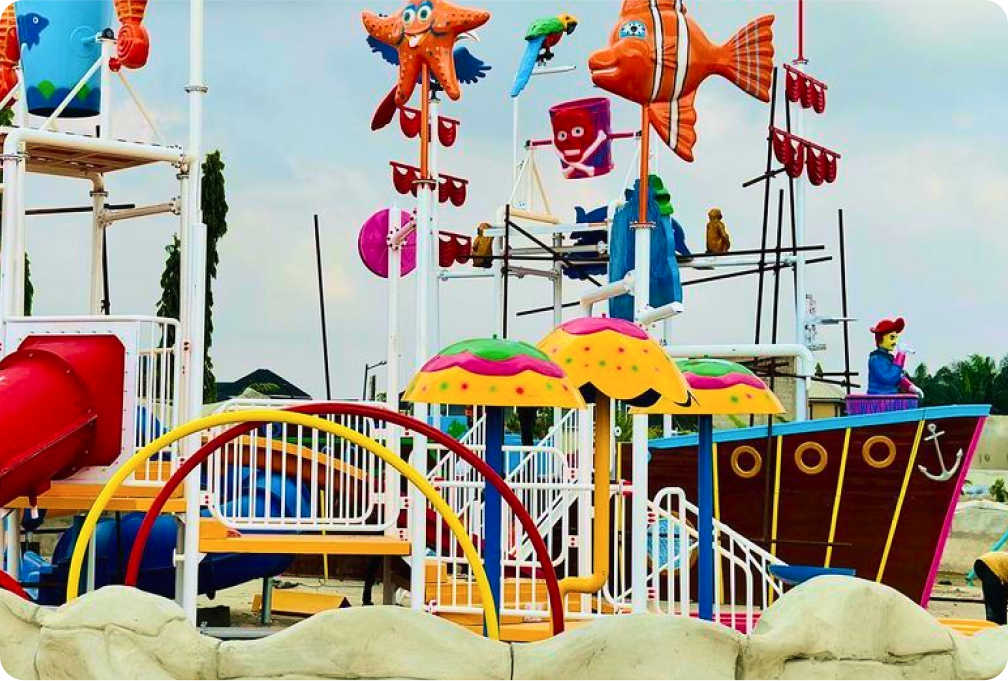 Pirates of the Caribbean
Embark on a swashbuckling adventure aboard our pirate ship water house at the water park. Climb aboard the towering vessel, armed with water guns for epic water battles. Navigate through water-filled decks, dodging cascading fountains and surprise sprays. Engage in spirited skirmishes with friends and family as you unleash a torrent of watery fun, creating unforgettable memories of playful pirate escapades.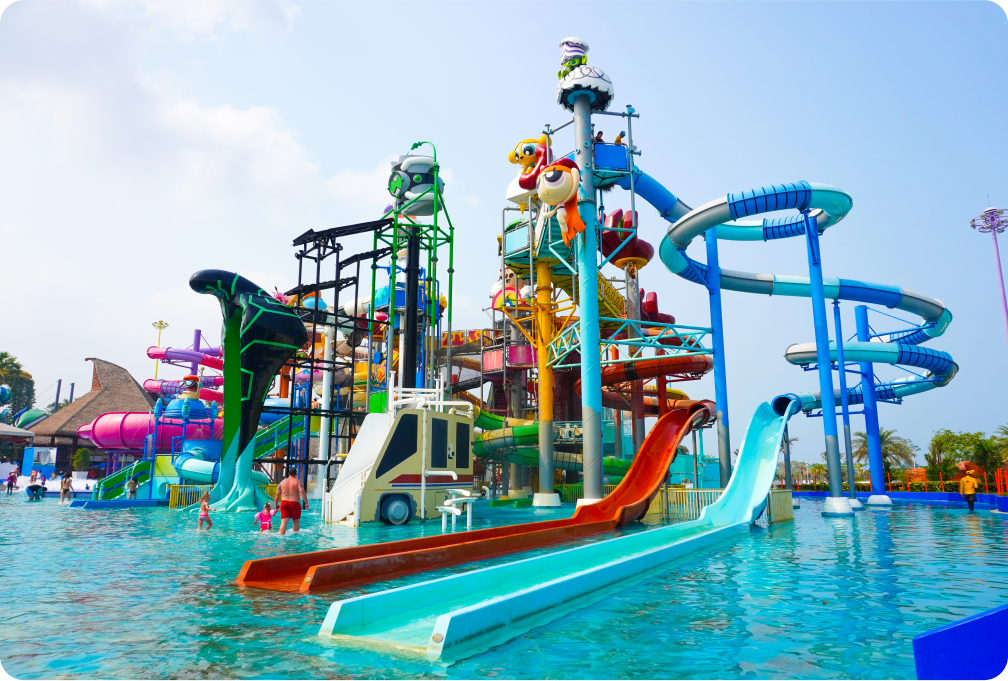 The Waterhouse
Enter a captivating world of aquatic wonder in the water house at our thrilling water park. Ascend winding staircases and traverse suspended bridges as you explore the multi-level structure. Get drenched by cascading waterfalls, dodge unpredictable water jets, and slide down twisting water slides, all while immersing yourself in a labyrinth of watery fun. With every twist and turn, the water house promises endless excitement and laughter for adventurers of all ages.
Water Slides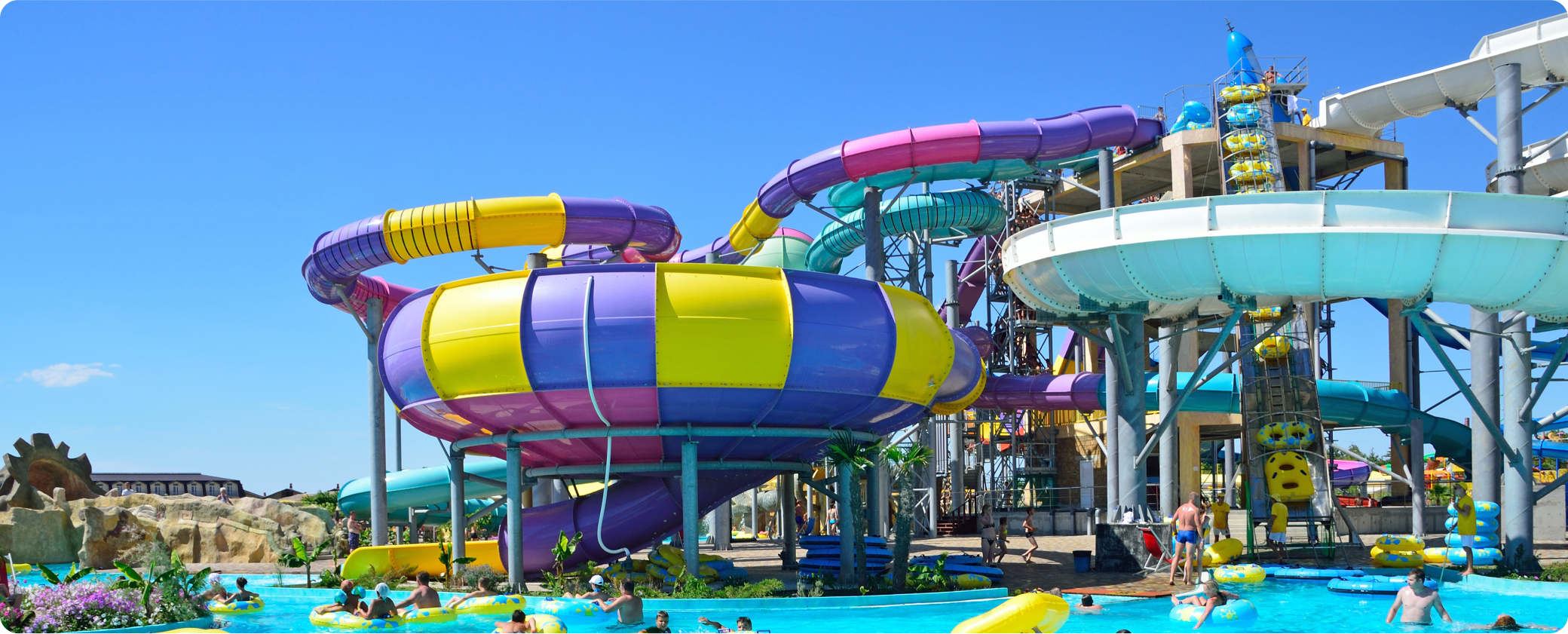 The Tornado
Prepare for a thrilling plunge into the Tornado Space Bowl water slide at our water park. Feel the adrenaline surge as you descend through twisting tubes, picking up speed towards the giant bowl. Experience a heart-pounding moment of weightlessness as you are catapulted into the swirling vortex, spinning and spiraling before dropping into the splash pool below. This gravity-defying adventure guarantees an unforgettable ride that will leave you breathless and craving more.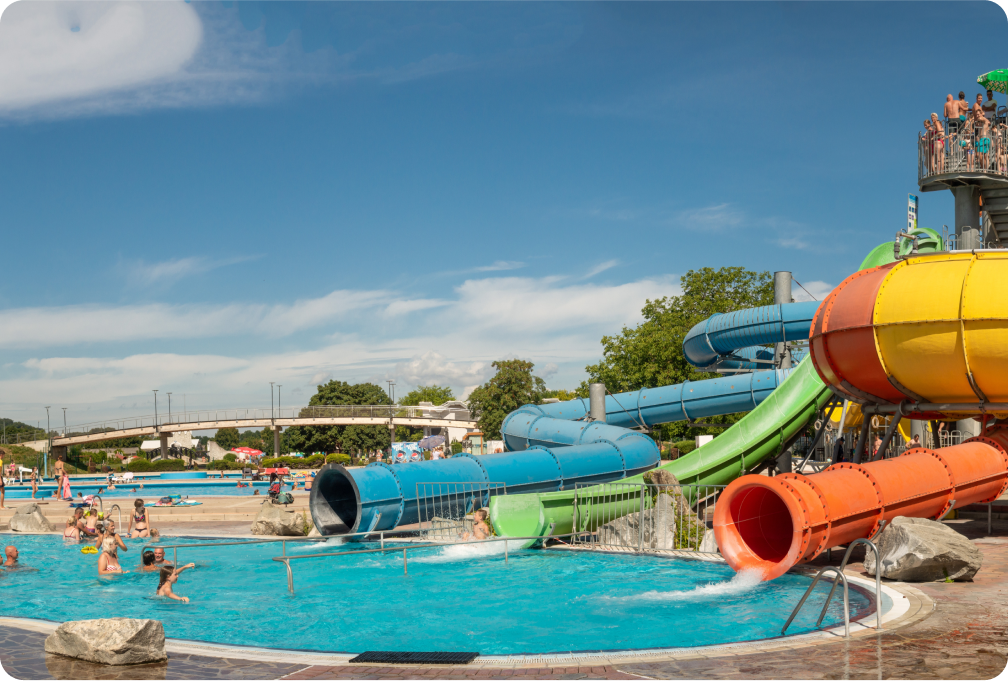 The Python
Get ready to conquer the colossal Python water slide at our water park. Ascend the towering structure and brace yourself for an epic adventure. Experience the rush as you twist and turn through the winding coils of this massive slide, feeling the exhilarating speed and excitement with every curve. Finally, make a splashy descent into the pool below, leaving you with a sense of triumph and an adrenaline-fueled smile.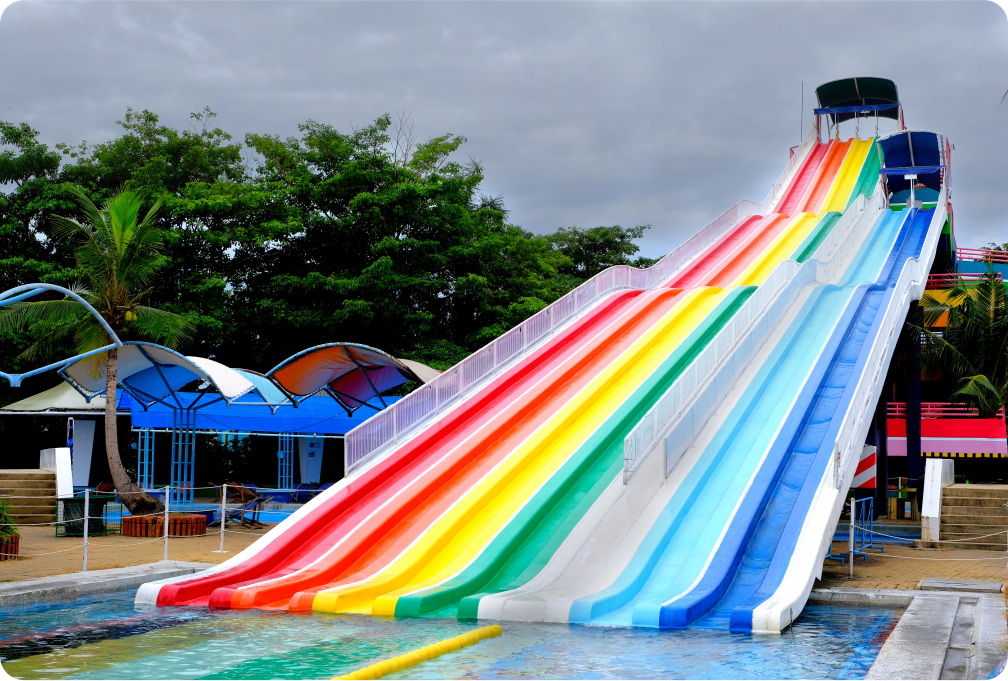 The Rainbow
Embark on a colorful and joy-filled adventure on our Splashing and Dashing Rainbow Slide water slide at the water park. Ascend the vibrant staircase, anticipation building with every step. Experience the thrill as you glide down the twisting, multicolored slides, leaving a trail of laughter in your wake. Plunge into the refreshing pool below, embraced by the pure delight of this whimsical and exhilarating ride.
Awe & Wonder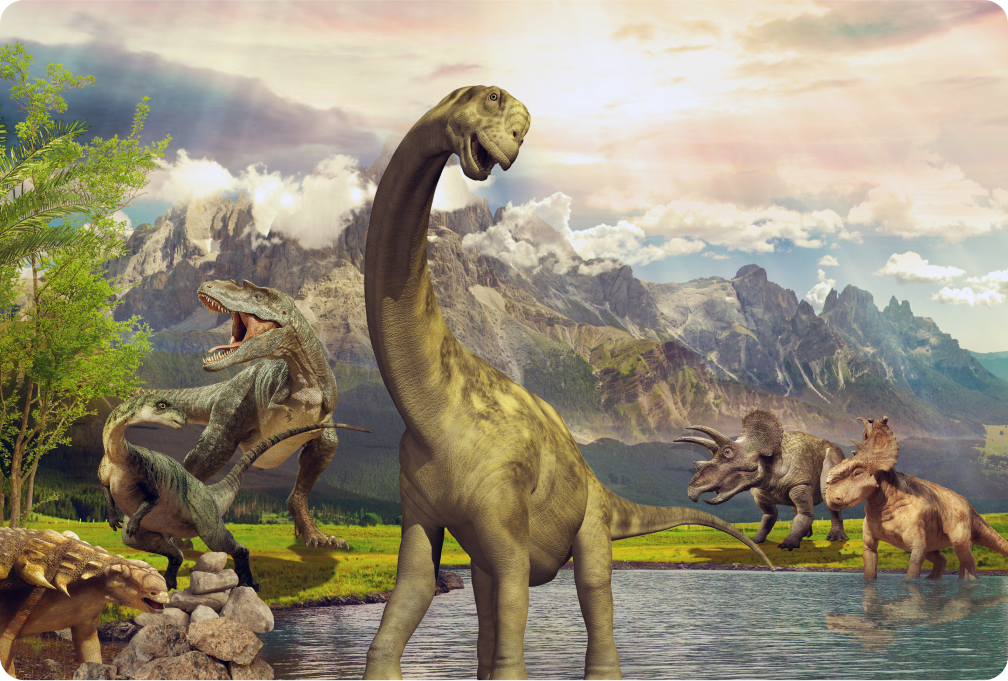 Age of Dinosaurs
Step into a prehistoric wonderland at our water park, where massive, lifelike dinosaurs come to life. Be awe-struck as you encounter these incredible mechanical marvels, standing tall with intricate details and realistic movements. Feel the ground shake beneath you as these colossal creatures roar and stomp, creating an immersive Jurassic experience. Let your imagination run wild as you embark on a thrilling adventure, surrounded by these majestic giants, making memories that will last a lifetime.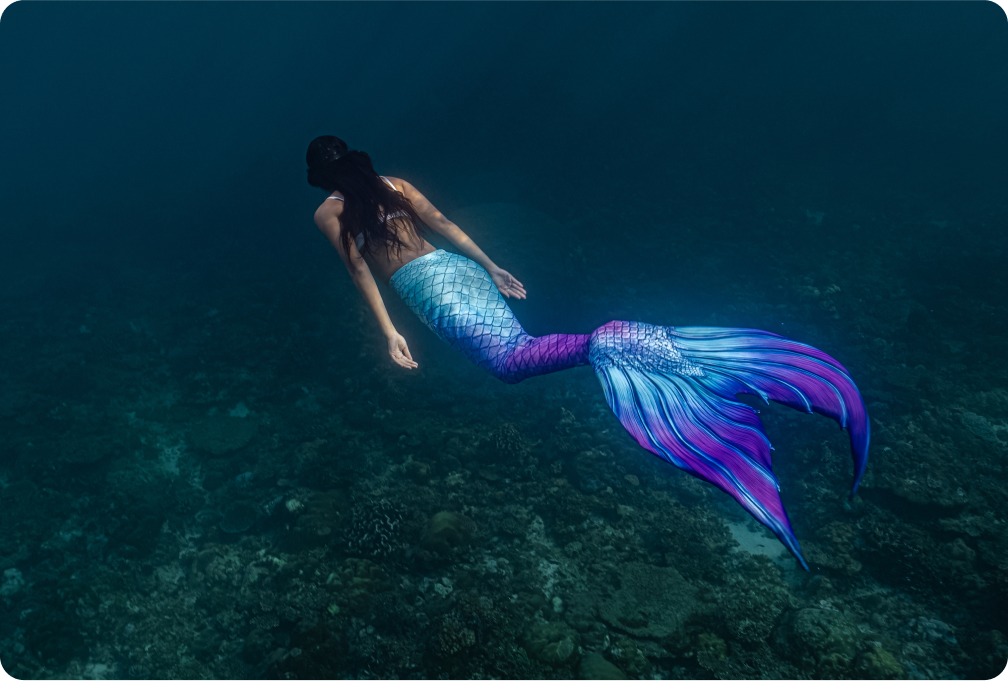 The little mermaid experience
Dive into a magical aquatic world with our Little Mermaid swimming experience at the water park, designed for both adults and kids alike. Channel your inner mermaid or merman as you glide through the water with a shimmering tail, just like Ariel. Immerse yourself in the enchanting atmosphere as you explore underwater caves and interact with colorful sea creatures. Let the whimsy of this immersive experience transport you to a realm of fantasy and adventure, creating cherished memories for the whole family.
Private Experiences
Visit days are subject to availability, always check and book ahead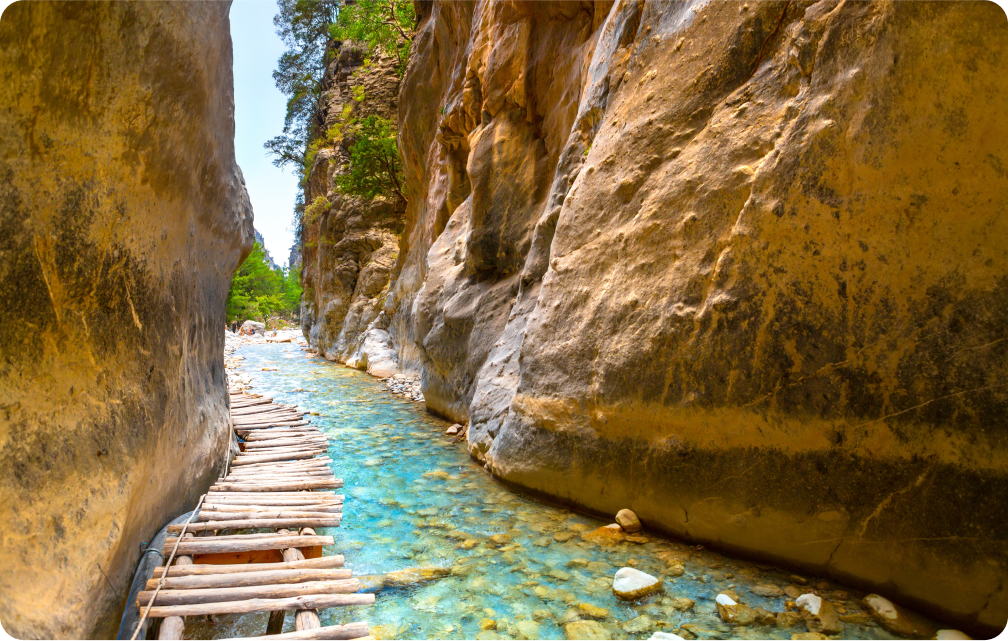 Batuwa Cave
Embark on an exciting cave climbing and hide-and-seek adventure at our water park, perfect for adults and kids seeking thrills. Explore twisting tunnels and climb through cavernous spaces, navigating the challenging terrain with agility and excitement. Engage in spirited games of hide-and-seek, using the caves as your secret playground. Unleash your inner explorer and create unforgettable memories as you seek out hidden nooks and crannies in this immersive and exhilarating experience.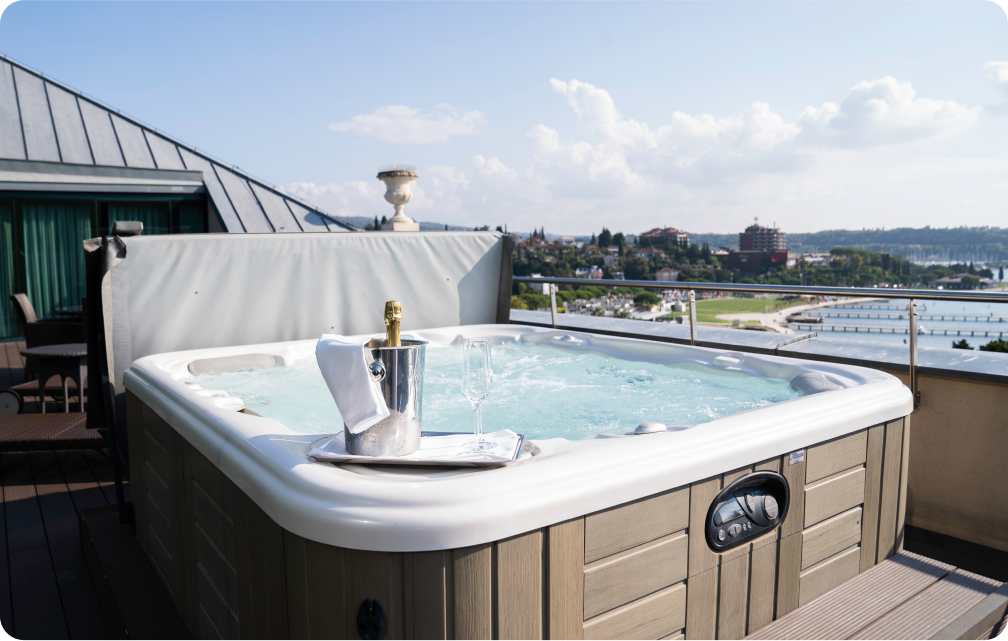 Jacuzzi Bar
The Jacuzzi bar is for premium ticket holders and an exclusive fun packed scenery that will have you splashing all day long. Perfect for small group parties.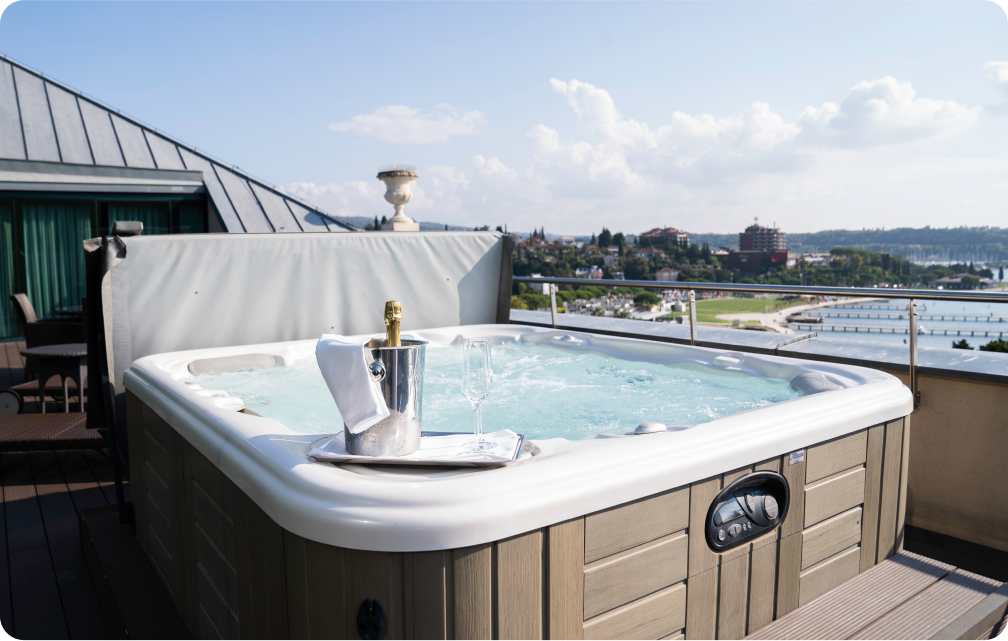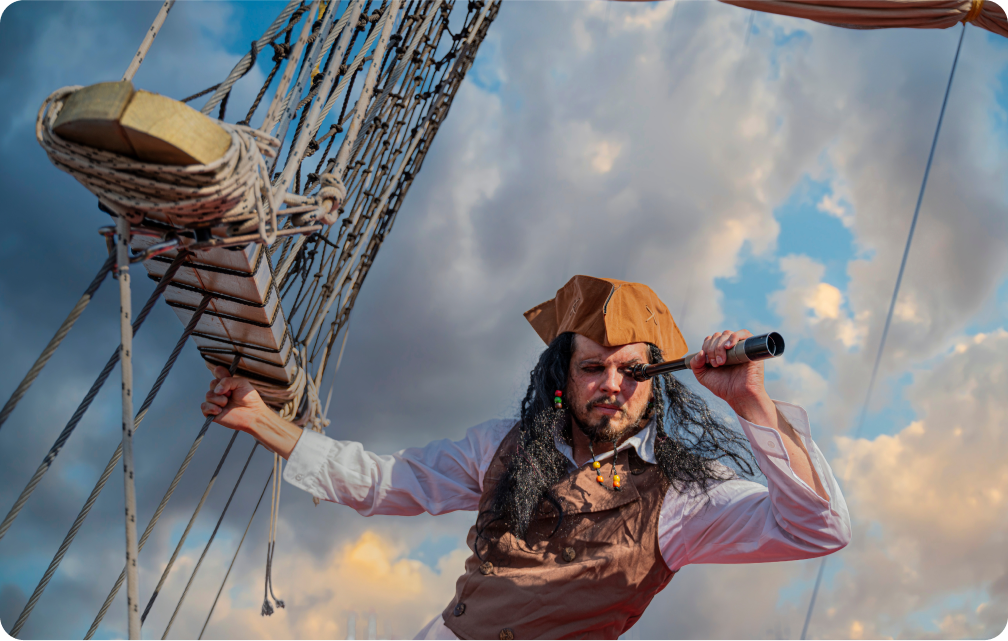 The Light House
Imagine visiting a Giwa Gardens water park and you get a unique lighthouse experience as part of your attractions. This innovative concept blends the excitement of water slides and recreational activities with the charm and adventure of a lighthouse setting. Here's what your lighthouse experience at the water park might be like:
Arrival and Theme: As you enter the water park, you notice a towering lighthouse structure that immediately captures your attention. The park is designed with a maritime theme, featuring vibrant colors, nautical decorations, and ocean-inspired elements.
Climbing the Lighthouse: Curiosity piques as you learn that visitors can climb up the lighthouse for an exhilarating view.
Panoramic Views: Reaching the top, you step out into a breathtaking observation deck. From this vantage point, you are treated to panoramic views of the water park, surrounding landscapes, and even the distant horizon. You will appreciate the park's layout, including its thrilling water slides, extreme rivers, wave pools, and other attractions.
Light Show Spectacle: As the day transitions into evening, the lighthouse transforms into an enchanting spectacle. Multicolored lights and special effects illuminate the tower.
Fast Food & Restaurants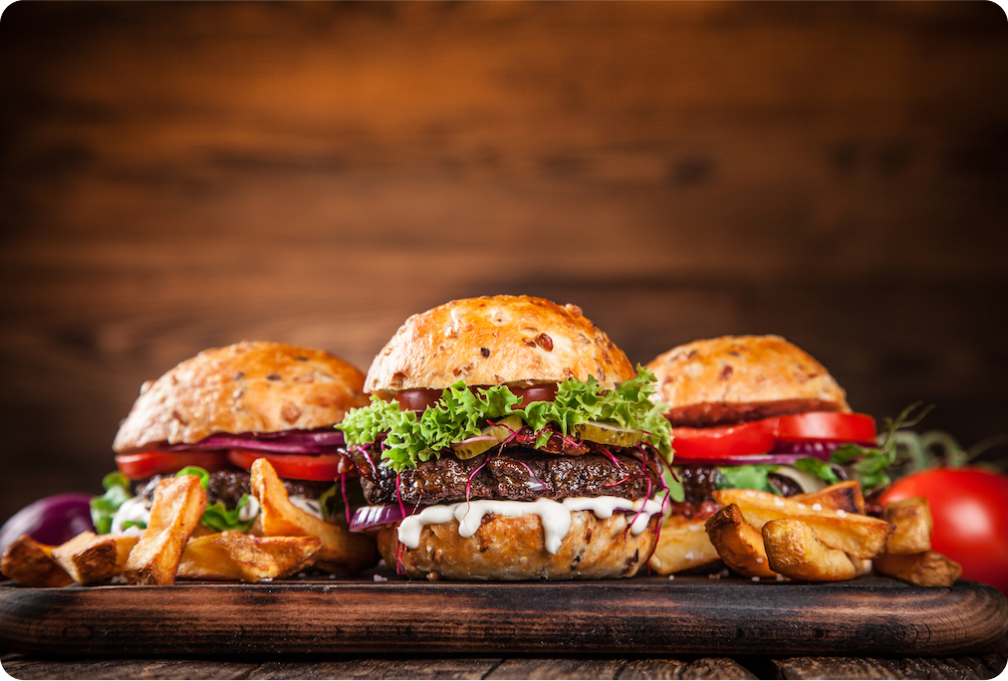 The Burger House
Fast food with a touch of pan African-European flavours that will have you finger licking and asking asking for more. Enjoy our signature burgers and chilli fries along with refreshing cold soft drinks to quench your thirst.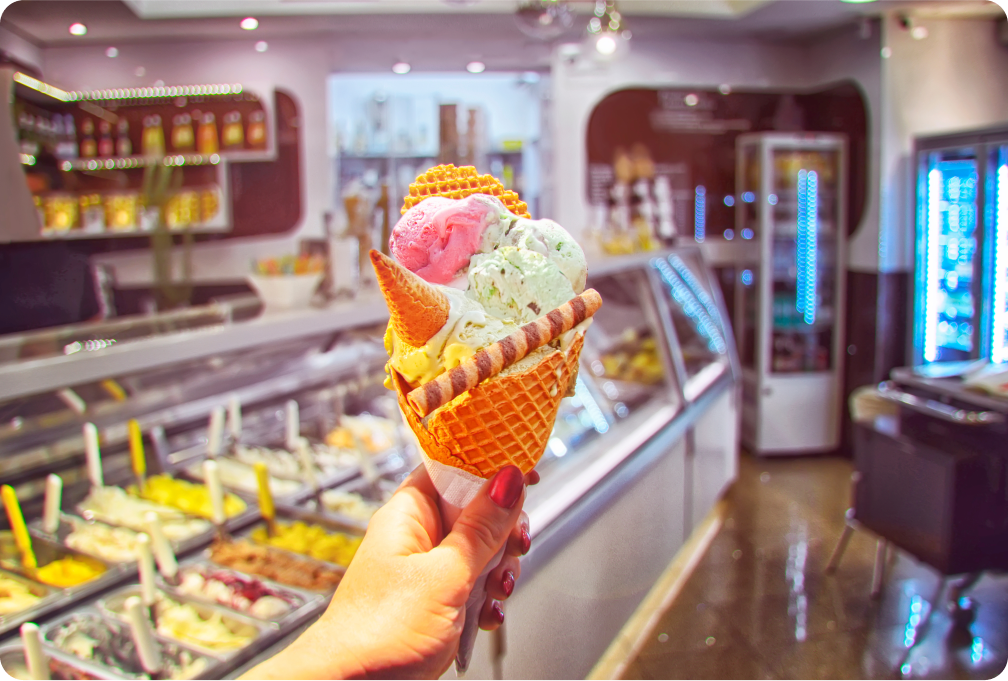 Ice Cream Factory
Situated at the main entrance lobby and packed with all the ice cold creamy goodies and sugar rush candies you need to have an energy packed day full of fun, splashes and dashes.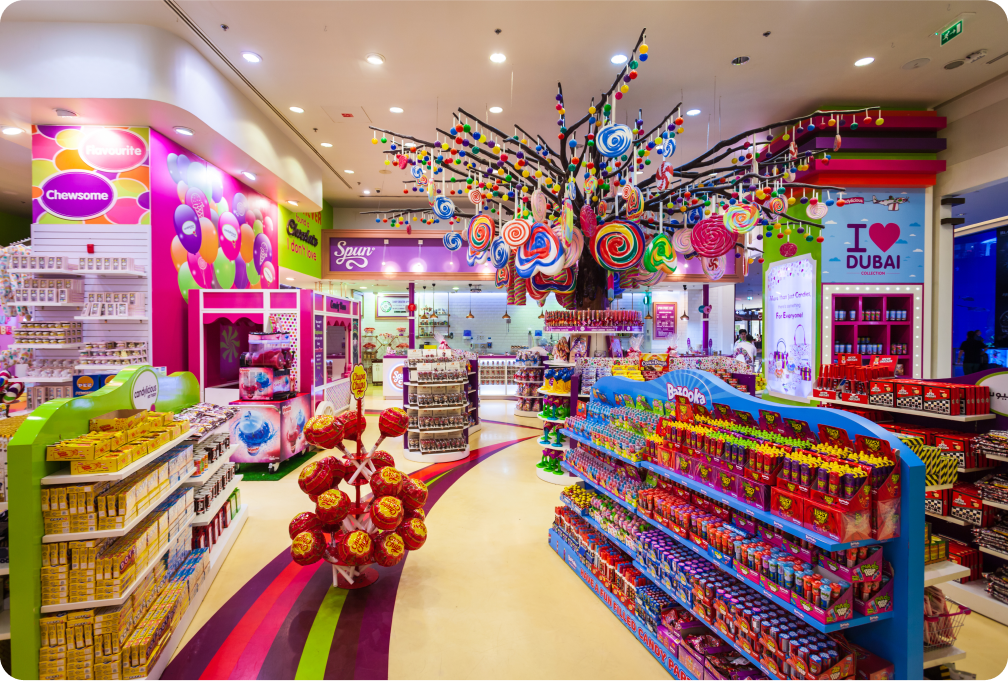 Candy Factory
Situated at the main entrance lobby and packed with all the ice cold creamy goodies and sugar rush candies you need to have an energy packed day full of fun, splashes and dashes.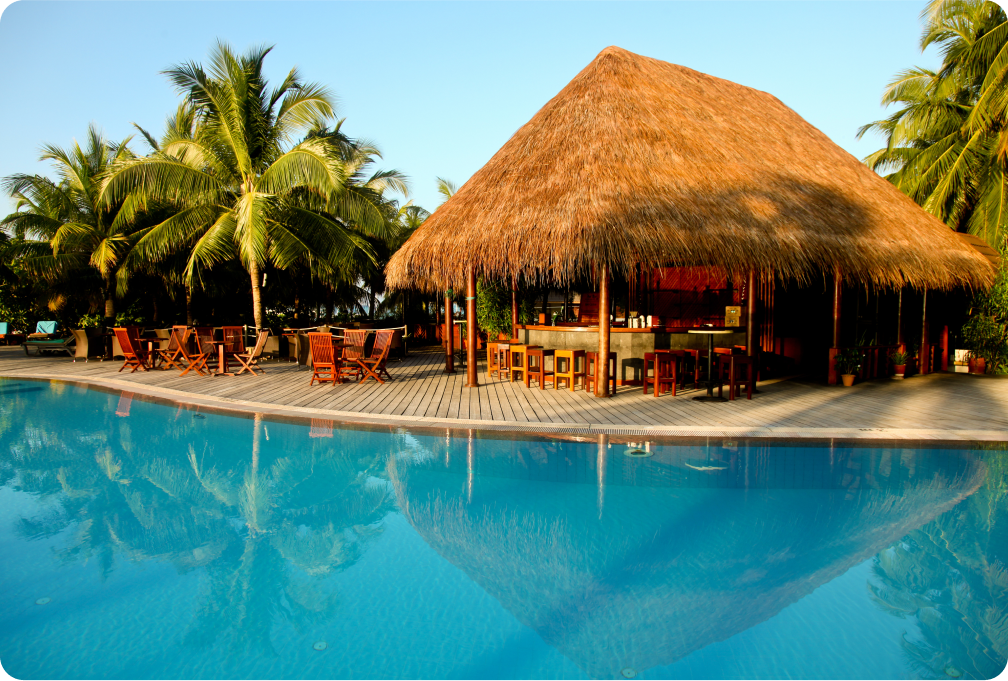 The Jungle Grill
The Jungle grill is exactly what it says on the tin. Come and enjoy our signature suya, asun, grilled chicken, lamb and so much more along with an open bar complete with great afro beats collections.
General Amenities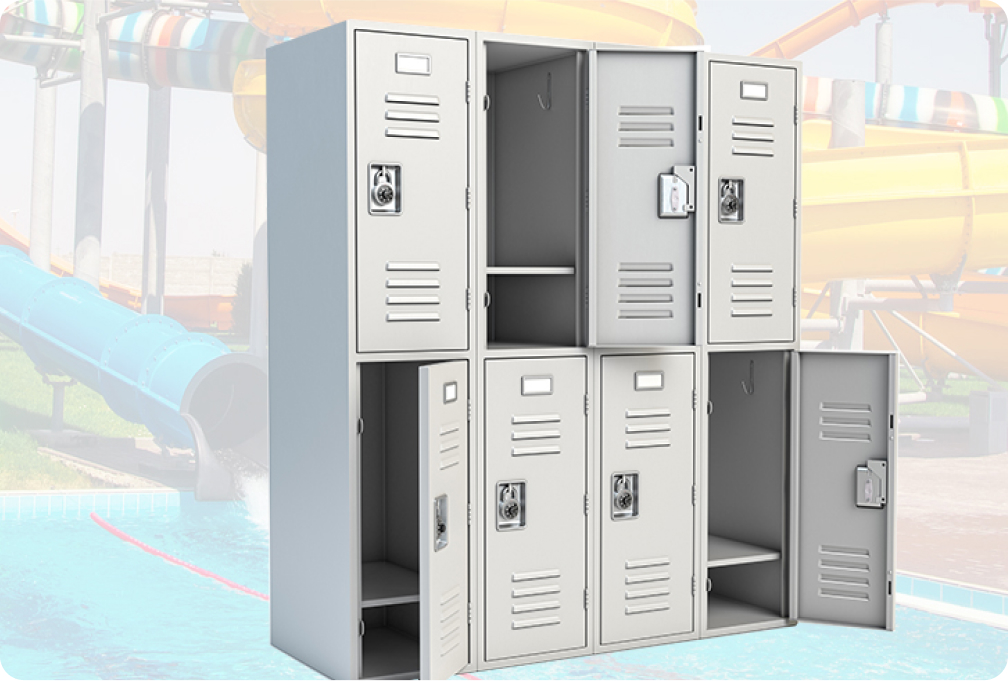 Male & Female Changing Rooms
You will find this to your right and left of the main entrance respectfully. The changing rooms come complete with toilets, showers, baby changing rooms and adult changing rooms along with free lockers subject to availability.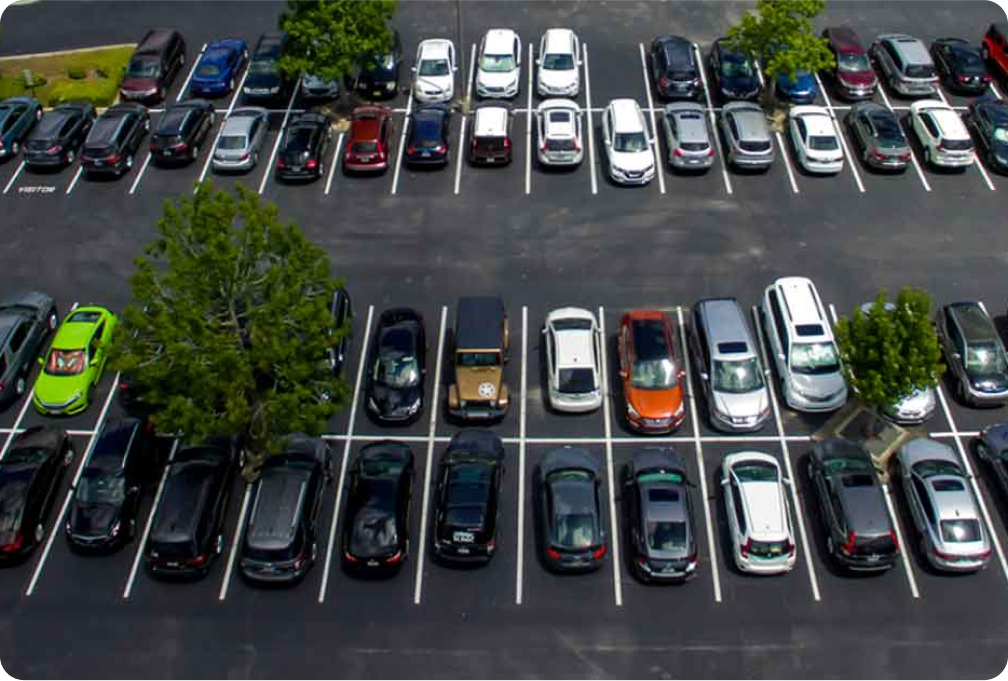 800 Capacity Car Park
Our car park is totally free for all visitors and well protected however we encourage you to be responsible for your items and we cannot be held liable for missing or stolen items.