Tired of the regular fun activities and looking for something new to help you de-stress? Water parks to the rescue! We bring you the top water parks in Lagos. When the scorching sun embraces Lagos, and the desire to cool off and have some fun becomes irresistible, water parks come to the rescue. Lagos, the vibrant and bustling city in Nigeria, offers a haven of aquatic entertainment for locals and tourists alike. With a range of exhilarating water slides, wave pools, lazy rivers, and much more, the water parks in Lagos are an oasis of joy, laughter, and refreshing adventures. Let's dive in and explore the top water parks that promise to make your summer unforgettable!
1. Giwa Gardens Water Park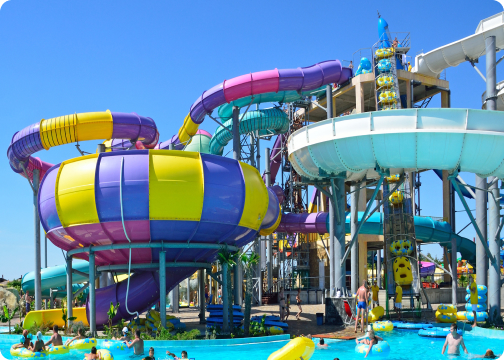 Giwa Gardens Water park is presently the biggest water park in West Africa, hence little wonder why it makes it as number 1 on the list. As the most technologically advanced water park in West Africa, this water park offers a thrilling array of rides and attractions that will delight visitors of all ages. Dive into the excitement with our water houses, pirate ships, wave pool, and extreme river, or relax and unwind at our jacuzzi bar. Explore our adventure caves, indulge in delicious dining options at our restaurants and bars, and satisfy your sweet tooth at our ice cream and candy factories. With a spacious car park accommodating up to 800 cars, we ensure convenience for all. Discover a world of fun and entertainment at Giwa Gardens, the ultimate water park experience in West Africa.
2. Laquatic Water Park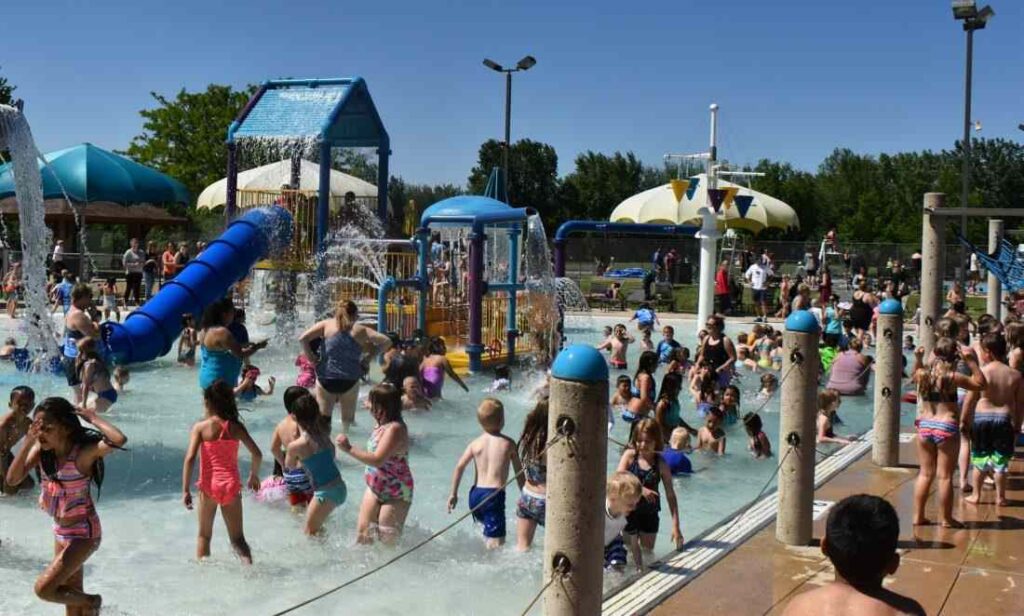 Built on the Atlantic ocean and located at Landmark beach, Victora Island, the Laquatic water park is an inflatable waterpark also known as a floating water park. You can experience the floating obstacle course, water slide, bounce house and jumping castle, fitness challenge and lots of fun games.
3. Omu Resort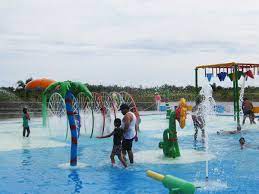 Omu Resort is a combination of a zoo, an amusement park and a waterpark. It is located in a serene environment at Ibeju Lekki off the Lekki Epe. The water park comes with water/speed slides speed boats and a swimming pool. It is set in a peaceful rainforest neighborhood built on about 28 hectares of land and driven to the north by the clear water of OMU CREEK, known as an exciting Water Front.
4. Dreamworld Africana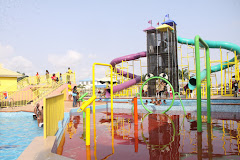 Dreamworld Africana is an amusement and theme family park situated in Lekki, Lagos State. Established in 2018, Dreamworld covers an area of 10 acres and re-opened to the public in 2013. The park is one of the main amusement parks in the city and provides many attractions to keep its visitors excited.
5. Funtopia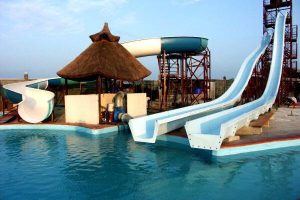 Funtopia Water Park is situated in Ibeju-Lekki, Lagos. It is a family-friendly destination that offers a range of water activities, including water slides, wave pools, lazy rivers, and splash pads, 3 giant water slides and 3 interconnecting pools which include an in-pool bar for adults. There are arcade and computer games in 'Cusco City', billiards and table tennis in 'The Shed' and a wide variety of other activities. Funtopia Park, with its modern indoor and outdoor facilities, offers fun-filled activities to both old and young.