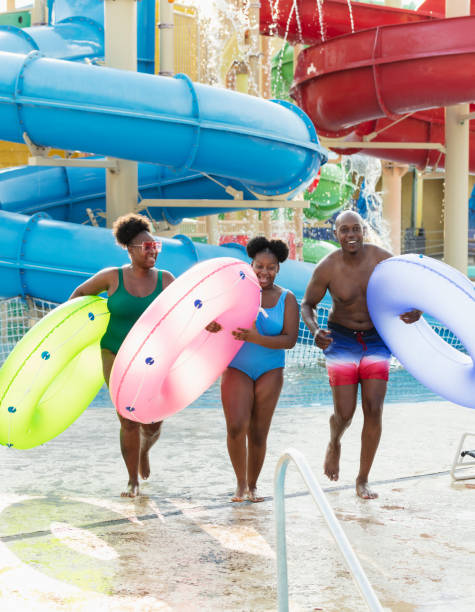 Water parks are a great way to cool off on a hot day and have some fun with family and friends. With exciting water slides, lazy rivers, wave pools and a kids' area. water parks offer the perfect escape from the scorching heat. To ensure you make the most of your visit to a waterpark in Lagos, it's important to plan your trip in advance. Let's walk you through everything you need to know about planning a memorable trip to a water park. So, grab your sunscreen and get ready for a splashing good time!
Choosing the best water park in Lagos Nigeria. Begin by researching the water parks available in Lagos and selecting one that suits your preferences and interests. Consider factors such as location, size, attractions, and amenities. Check online reviews and recommendations to assess the cleanliness, accessibility, and overall customer satisfaction of each water park.
Book your tickets in advance. This will save you time and money as early bird discount codes are sometimes available, and it will guarantee that you have a spot at the park on the day you want to go. You can book tickets online or at the park.
Plan your transportation. Traffic in Lagos can sometimes be crazy. If you don't have accommodation booked close by, you need to plan your journey and figure out how you're going to get there. This could be via taking public transportation, renting a car, or taking a taxi.
Pack the essentials. In addition to your swimsuit, sunscreen, and towel, be sure to pack a change of clothes, a hat, sunglasses, and snacks. You may also want to pack a first-aid kit in case of any accidents. Don't quite have any of these, not to worry these items can be gotten at most water parks.
Arrive early. This will give you plenty of time to get settled in and enjoy the park before it gets too crowded.